What is Search Engine Optimization (SEO)?
Search Engine Optimization is a marketing practice aimed at growing visibility in organic (non-paid) search engine results. SEO is both the technical and creative elements needed to improve your website's rankings, increase the search engines awareness of your site, and drive traffic. There are many parts to SEO, from the page content to the way in which other websites link to your website on the web. Sometimes search engine optimization is simply a matter of making sure your website is built or configured in a way that search engines understand.SEO isn't simply about creating search engine-friendly websites. It's about making your website attractive enough so the people that find your site finds what they need. At Velocity SEO we believe these principles go hand-in-hand.
Why does my website need SEO?
The majority of website traffic is sent by the major search engines, Google, Bing, and Yahoo!. Although social media and other types of traffic can generate visits to your website, search engines are the main means of navigation for most Internet users regardless whether your site provides content, services, products, information, or just about anything else.Search engines are unique in that they provide targeted traffic—people looking for what you offer. Search engines are the roadways that make this happen. If search engines cannot find your site, or add your content to their databases, you miss out on important opportunities to direct traffic to your site.Search queries— the search words that users type into the search box—carry extraordinary value. Experience has shown that search engine traffic can make (or break) an organization's success. Targeted traffic to a website can provide publicity, revenue, and exposure like no other channel of marketing. Investing in SEO can have an exceptional rate of return compared to other types of marketing and promotion.
Why can't the search engines figure out my site without SEO?
Even though earch engines are smart, but they still need assistance from the website. All search engines are always working to improve their technology to crawl the world wide web more deeply and return better results to users. However, there is a limit to how search engines can operate. Whereas the right SEO can result in thousands of visitors and increased attention, the wrong moves can kill your search engine exposure and bury your site deep in the search results where visibility is minimal.In addition to making content available to search engines, SEO also helps boost rankings so that content will be placed where searchers will more readily find it. The Internet is becoming more and more competitive, and those companies who perform proper search engine optimization will have a decided advantage in visitors and customers.

Approximately three billion local searches are performed on Google daily; a local Search Engine Optimization strategy leads these potential customers to your website through time tested on-site SEO, off-site SEO, pay per click, directories, social media, blogging, press releases, and more. With more than 30 years of combined SEO experience, our dedicated team will achieve a top ranking website and we will keep you there. We guarantee success within 90 days.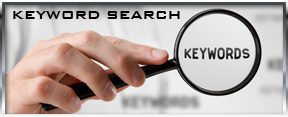 KEYWORD RESEARCH
- Keyword research is definitely one of the most valuable, important, and high return element in the search marketing campaign. Ranking for the correct keywords can make or break the effectiveness of your website. By researching your industries keyword demand, you will learn which keyword terms or phrases to focus your SEO efforts, also learn more about your customers and what they are searching for.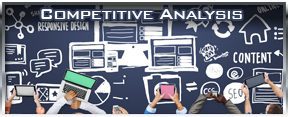 COMPETITIVE ANALYSIS
- the initial competitive analysis will correctly identify your SEO targets and provide fundamental input to establish your overall strategy. Depending on the type, industry, and scope of the SEO process, this analysis can become quite complex, as there are many factors to take into consideration—more now than ever before. Some of the variables, activities and factors to take into consideration, would be identifying SEO competitors, gathering the potential keywords to target, assessing their level of difficulty, and selecting them based on defined criteria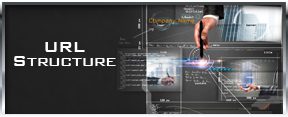 URL STRUCTURE
- With Hypertext and HTTP, URL is one of the key concepts of the Web. It is the mechanism used by browsers to retrieve any published resource on the web. URL stands for Uniform Resource Locator. A URL is nothing more than the address of a given unique resource on the Web. In theory, each valid URL points to a unique resource. Such resources can be an HTML page, a CSS document, an image, etc. In practice, there are some exceptions, the most common being a URL pointing to a resource that no longer exists or that has moved. As the resource represented by the URL and the URL itself are handled by the Web server, it is up to the owner of the web server to carefully manage that resource and its associated URL.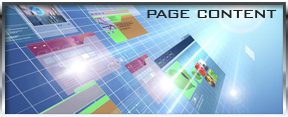 PAGE CONTENT
- Web content is the reason that people come to your Web pages. But many Web designers and Web developers forget this in their rush to create the prettiest page or the most interesting architecture or the best interaction. When it comes right down to it, customers are not interested in whether your design has a 3-pixel or a 5-pixel bevel. They don't care that you've built it in Drupal. And they just want the interactivity to work and not get in the way.What your customers are coming to your Web page for is the content. And if your designs, architectures, and interactivity don't provide that content they will leave. At the end of the day content is still king, and designers who forget that won't remain in business long. Page content includes text, animation, videos, images and sound.
For copy for your website page content CLICK HERE
For graphics for your website page content CLICK HERE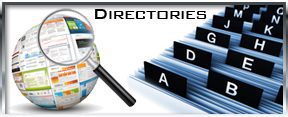 DIRECTORIES
- A web directory is not a search engine and does not display lists of web pages based on keywords; instead, it lists web sites by category and subcategory. Most web directory entries are also not found by web crawlers but by humans. Here are some examples of directories : Google Place, Yellowpages, Yelp, Yahoo....
For more information on DIRECTORIES CLICK HERE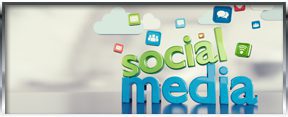 SOCIAL MEDIA
- Social media refers to the means of interactions among people in which they create, share, and/or exchange information and ideas in virtual communities and networks. Facebook, Twitter, Instagram, Foursquare, YouTube and Vimeo are a few examples of social media.
For more information about social media CLICK HERE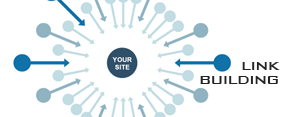 LINK BUILDING
- Since the late 1990s search engines treat links, or back links, as votes for popularity and importance in the ongoing democratic opinion poll of the world wide web. The search engines themselves have refined the use of link data to a fine art, and use complex algorithms to perform nuanced evaluations of websites and web pages based on this information.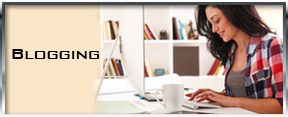 BLOGGING
- "Blog" is an abbreviated version of "weblog," which is a term used to describe sites that host article after article of information. A blog has a diary-type commentary and links to articles on other websites, usually presented as a list of entries in reverse chronological order. Blogs range from the personal to the political, and can focus on one narrow subject or a whole range of subjects.Many blogs focus on a particular topic, such as web design, home staging, sports, or mobile technology. Some are more eclectic, presenting links to all types of other sites. And others are more like personal journals, presenting the author's daily life and thoughts.
For info on us writing articles for your blog CLICK HERE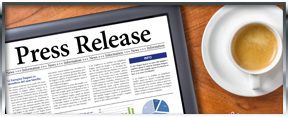 PRESS RELEASE
- A press release, news release, media release, press statement or video release is a written or recorded communication directed at members of the news media for the purpose of announcing something ostensibly newsworthy. Typically, they are mailed, faxed, or e-mailed to assignment editors and journalists at newspapers, magazines, radio stations, online media, television stations or television networks.
For information about us writing copy for you press release CLICK HERE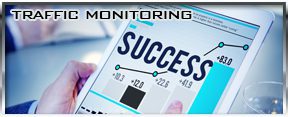 TRAFFIC MONITORING
- Web traffic is the amount of data sent and received by visitors to a web site. This necessarily does not include the traffic generated by bots. Since the mid-1990s, website traffic has been the largest portion of Internet traffic. This is determined by the number of visitors and the number of pages they visit. Sites monitor the incoming and outgoing traffic to see which parts or pages of their site are popular and if there are any apparent trends, such as one specific page being viewed mostly by people in a particular country. There are many ways to monitor this traffic and the gathered data is used to help structure sites, highlight security problems or indicate a potential lack of bandwidth.
Not all web traffic is welcomed. Some companies offer advertising schemes that, in return for increased web traffic (visitors), pay for screen space on the site. Sites also often aim to increase their web traffic through inclusion on search engines and through search engine optimization.
At this point, you should have more understanding how SEO will help your company reach new heights, and you may be wondering if National SEO is right for your business. This article explains who needs National SEO, why they need it, and how we at Velocity SEO gets it done.
HOW DOES NATIONAL AND LOCAL SEO DIFFER?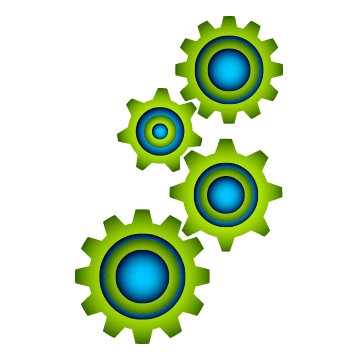 National SEO and Local SEO are very similar in many aspects; however, National SEO focuses more on ranking for keywords and less on ranking for geographic areas. Also, National SEO is more competitive, because the number of companies are much greater at the national and global level, especially with general keywords. Because of the increased effort and skill that National SEO requires, it costs more than Local SEO; however, the ability to extend your online presence across the world can greatly expand your customer base, which results in hefty positive returns on your investment.
DO YOU NEED NATIONAL SEO?
The world wide web paired with faster transportation & other tech innovations brings the world closer and closer day after day. Even small - medium-sized businesses will now have the ability to operate across entire countries or even the globe. E-commerce businesses are thriving in our increasingly tech-driven world. If you own an e-commerce business that would like to expand its customer base, then perhaps you will greatly benefit from National SEO. With approximately 93% of online experiences beginning with a search engine (google), it is very important for companies who depend on online sales to rank highly for important keywords important to your business.
WHY DO YOU NEED NATIONAL SEO?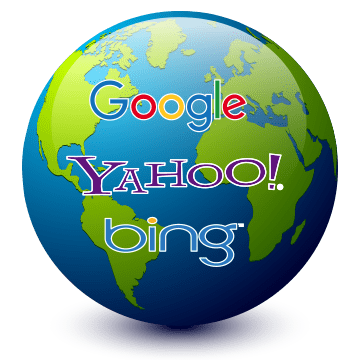 The World Wide Web has changed the competitive landscape for modern day businesses and how they gain visibility above their competitors. Older advertising strategies (i.e. paper ads, radio ads, TV ads, etc.) are losing their effectiveness over time, and visibility is now largely determined by who has the most optimized website for an online search. Search engine optimization is a long-term investment that differentiates a company from its competitors. So, In today's technology -driven society, it is vital for companies to focus on their online presence in order to connect with consumers.
HOW DOES NATIONAL SEO WORK?
In addition to optimizing the different elements of your website, back link building plays a significant role in how reputable or relevant your website is perceived. Building a strong set of healthy links will show search engines that a website is trusted and authoritative in its industry.
PHASE 1: LAYING THE FOUNDATION
Once we have collected the information about your business, we conduct a Analysis for your company to determine the Strengths, Weaknesses, Opportunities, and Threats for your local online presence—both on your site and off. Then you will receive a report comparing your website's traffic, keyword rankings and architectural issues to those of your competitors.
PHASE 2: IMPLEMENTATION
Once we create the overall marketing strategy, we focus on optimizing your website's content, architecture, and inbound links. A tailored list of keywords will be found, created and rank-checked for each of the local areas that your business services.
PHASE 3: ONGOING METRICS AND SEO
Google watches for new content on websites, so if not maintained, a website's rankings depreciate over time. SEO is an on-going battle to maintain your competitive rank online, thus, after our initial optimization phases, we will begin a long-term, industry-specific link building campaign that will yield powerful, lasting results.During the entire process, we monitor your site's key stats in order to maintain a clear perspective, and then we send you a detailed report.
PRICING
Every industry has a unique competitive position on the Internet that requires custom-handling to optimize, and keyword competition varies dramatically from industry-to-industry, as well. Therefore pricing differs for each business. Pricing is determined by: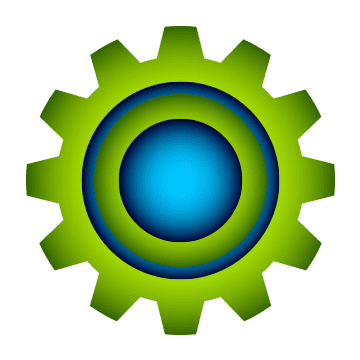 The need for national or international SEO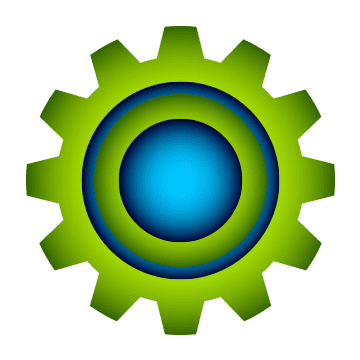 Are we doing Pay-Per-Click services?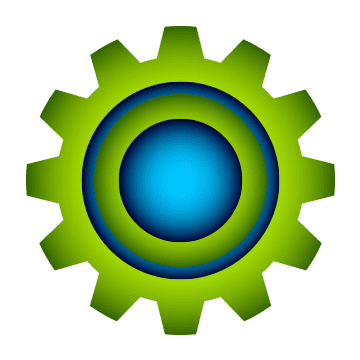 Do you need lead conversion consulting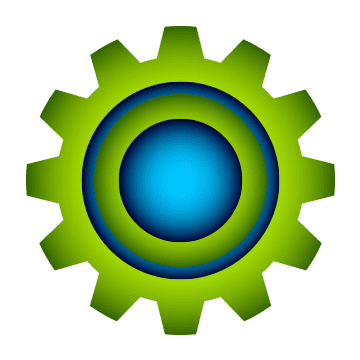 The competitiveness of your keywords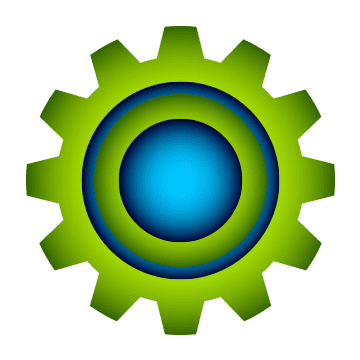 And much more that is discussed depending on your industry
Velocity SEO always provides fair prices for the custom services we provided.
Contact us today and receive your free website evaluation, and we can determine what type of service package would serve you best!