WEB DESIGN
Velocity SEO strives to have the best web design and development experts in the industry. Hand picked, passionate internet nerds with different skill sets allowing us to create any idea our clients can dream. We built search engine optimized, mobile ready custom websites tailored to your industry, brand, and functionality.
Beautiful Optimized Mobile Ready Web Design
In a digital world, first impressions are vital and an outstanding web design is the key to success.
Get A Free Proposal
Just pick the services needed to start!
Test Your Site
How? We have coded and animation to run websites through algorithm software, for free, and email you the detailed report.
Take that report and either praise your SEO companies for doing a good job, tell them to fix the issues, or fire them because they are takin money from you and failed to do the right thing.
ITS FREE

–

ITS FAST

–

ITS VITAL
Why Choose Us As Your Web Design Company?
Each member of our website design team has different strengths allowing us to make any site our clients need. We build websites tailored to their design, brand and functionality. Here are some reasons why you should choose Velocity SEO as your web design agency:
100% Optimized Web Design
We are obsessed with staying on top of the latest search engine algorithms. We understand them. Our website is ranked #1 in 12 local cities for SEO. We can do the same for you. We are very fast and effective.
We Have Proven Results
Our method of web design starts with understanding the needs of the client. Then picking the correct designers to build it perfectly. Stop throwing away your hard-earned money on a website that isn't converting. We do it right.
Full Service Web Design
We build custom sites, wordpress sites, ecommerce sites, content management systems, Responsive Websites, Advanced Database Development, Affiliate Portals, and more. We do it all, and optimize every work of art to rank of the 1st page of major search engines.
We Are Honest & Ethical
At Velocity SEO, we believe in honesty, integrity, and respecting our clients. We don't believe in "selling" a service that you don't need or applying a one-size-fits-all approach to each client. We do not use contracts, we earn your business.
We Put Customers First
Maintaining a customer-centric focus is a priority for many marketing agencies, however, few actually follow through. As a SEO Agency, Velocity SEO is different. Our focus is you and your needs.
Velocity SEO is the preferred internet marketing company of the Tri-County Chamber of Commerce. We are one of the largest chambers in the country. Velocity caught our eye offering a money back guarantee on their SEO services, something we have never seen a company do. Well after doing very effective work for us, we started referring chamber members to them. After good report after good report, they are the ONLY ones we use and trust.
Gino Alissio
Tri-County Chamber of Commerce, Dade/Broward/Palm Beach
web design
Considering Hiring A Website Design Company?
When you want to have a well-designed website, you need to work with the best. Velocity SEO has innovative webmasters with expertise in different website elements allowing us to create almost anything you can imagine to expose your brand, generate leads, generate sales, or to inform. We have taken the time to explain various website elements available today to help open your mind to the possibilities. Enjoy.
What Is Website Design?
Web design encompasses many different skills and disciplines in the production and maintenance of websites. The different areas of web design include web graphic design; interface design; authoring, including standardised code and proprietary software; user experience design; and search engine optimization.
Velocity SEO has an amazing website development team. Each member has different strengths allowing us to make any site a customer needs and built it to their design and functionality. We build custom sites, wordpress sites, ecommerce sites, content management systems,….basically anything internet. We have gone into more detail on the different elements of web design, for your reading pleasure.
web design
Web design is the process of planning and production of a website, inducing, but not limited to visual design, technical development, information structure and network delivery. The process of web design includes 5 Major Areas which are Content, Visuals, Technology, Delivery, Purpose. Without these five important aspects, web design would not be completed.
Visuals




Visuals are most crucial. They will attract or repel visitors that make it to your website

Content




Content is why people would need or want to come to your website.

Technology




The technology implementations are as significant as visuals and content, to provide dynamicity for the website

Delivery




If the website loads too slow or not at all, you will lose leads, visitors, or index ability.

Purpose




Why is this website here. Does it express its purpose.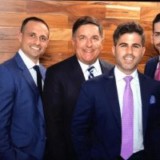 I wanted to thank Charles and the rest of Velocity SEO for not only building the perfect site for our firm, but for the SEO as well. I have paid over 50k on website development and SEO over the years. I have NEVER been on the first page without Pay-Per-Click. Velocity SEO
in only 5 months made me a great site and got that site on the top of the first page in my competitive industry. In my option, they are the best.
Robert Solomon
Saban and Solomon, Attorneys Boca Raton/Miami/Fort Lauderdale
Visual Element OF A Website
Visuals may include graphics or images for decorations. Without visuals or graphic design, I'll say that a website will look like a building under construction. Visuals plays vital role in the process of web design. Visuals act as an interpreter between the users and the backend technology like PHP or ASP.
Websites with images get 94% more views than plain text articles and marketers are aware of this fact, considering that 65% of them believe visual content to be at the core of their strategy. At the same time, the number of people who remember articles that feature relevant images increases by the same amount of 65%.
Overall Layout and Visual Appearance




Your site's overall look is, of course, a crucial component of web design. We're using these broad terms to cover a range of reactions you want your visitors to have. First impressions are critical, so you want to wow your audience as soon as the page loads. Users take only 50 milliseconds to form an opinion of your website or business, and that will determine whether they'll stay or leave.

Typography




The same industry and demographics principles can generally be said for the typography, or fonts, you choose to communicate your message. More formal roles, like those lawyers and accountants, will likely want to stick with distinguished serif fonts (which have the extra bits hanging off at the end of letters), while we envision the photographer would use a very light and airy sans serif (no extra bits) typeface.

Website Color Scheme




Color is very important in our daily lives. Everything we see is in color and different nuances can trigger different emotions and feelings. As for choosing a color scheme, paying attention to your brand or industry perspectives — along with your target audience demographics — will make this a somewhat painless process. Always be looking for ways to narrow your scope from the roughly 7 million discernable hues the eye can detect.
Website Content
Good website content is SEO optimized. In a nutshell, that means it's written in a way that's attractive to search engines, and of course, humans. If your content is disliked by humans (perhaps indicated by a high bounce rate on that certain page) then search engines won't want to surface it in search results.
So let's talk about a few reasons why content is important to search engine rankings and converting visitors to customers. Content provides information and this information can be used to educate search engines about your website.
Identify Your Target Audience & Develop Buyer Personas




Before creating the content, make sure you really understand your target audience, their needs, and their language.

Set Content Goals




What purpose should your content serve? Do you want to use it to position your company as an expert in your field, sell products, educate your visitors, establish a relationship and connection with visitors?

Educate, Don't Sell




People don't want to be sold to. They are seeking an expert they can trust and want to engage and do business with. Position yourself and your content in a way that establishes you as a leader in your field and provide useful and relevant information to your visitors.

Chunk Content




Information on the web is consumed in a modular rather than linear style. Content needs to be separated into easy-to-scan "chunks" to facilitate most visitors' reading style. Use short paragraphs, instructive headings, bullet points, and anchor points (photos, graphics, and captions) to make it easy for readers to determine the context of a page quickly.

Be Clear & Concise




Write the content in an active voice. Use strong verbs and simple sentence construction. Get to the point quickly. Long, drawn out copy will turn visitors away.

Don't Forget the SEO




To drive quality traffic to your website, make sure to employ good SEO practices in each of your web page's content. These practices include: focusing on one keyword phrase per page (if possible), including the keyword phrase in the title, headings, page's url, throughout the content, in the meta tags (title & description), image file names and alt tags, and hyperlinks.
Just want to say a big thank you, and we love the site. It is exactly what we wanted for our new structured settlement sister company. We will be using you from now on for future internet work.
Jim McCabe
For All Funding / Fort Lauderdale
What Are Website Technologies?
Web development comes with a huge set of rules and techniques every website developer should know about. If you want a website to look and function as you wish them to, you need to get familiar with web technologies that will help you achieve your goal. Developing an app or a website typically comes down to knowing 3 main languages: JavaScript, CSS, and HTML. And while it sounds quite complicated, once you know what you are doing, understanding web technology and the way it works becomes significantly easier.
You have probably heard the term "web development technologies" before, but did you ever think about what it actually means? Since computers can't communicate with each other the way people do, they require codes instead. Web technologies are the markup languages and multimedia packages computers use to communicate.
Web Browsers




Browsers request information and then they show us in the way we can understand. Think of them as the interpreters of the web. Here are the most popular ones: Google Chrome – Currently, the most popular browser brought to you by Google Safari – Apple's web browser Firefox – Open-source browser supported by the Mozilla Foundation Internet Explorer – Microsoft's browser

Programming Languages




As we explained before, since computers don't use languages that are anything like human languages, they need a different way to communicate. Here are some of the most popular programming languages: Javascript, Coffeescript, Python, Ruby, PHP, Go, and Java

HTML & CSS




HTML is one of the first you should learn. Thanks to HTML, the web browsers know what to show once they receive the request. If you want to better understand how HTML works, you also need to know what CSS is. CSS stands for Cascading Style Sheets and it describes how HTML elements are to be displayed on the screen.

Web Development Frameworks




Web development frameworks are a starting point of items that a developer can use to avoid doing the simple or mundane tasks, and instead get right to work. For instance, Angular is one of the latest web technologies designed specifically for developing dynamic web applications. With this framework, you can easily create front-end based applications without needing to use other frameworks or plugins. Other examples are Ruby on Rails, YII, Meteor JS, Express.JS, and so on.

Website Protocols




The instructions for how to pass information back and forth between computers and devices are commonly known as protocols. HTTP for instance, Thanks to this protocol, each website can get to the browser. The protocol requests the website from Google's server and then receives a response with the HTML, CSS, and JavaScript of the website. Other examples are DDP and REST.

Data formats




Data is stored in the structure called a data format. JSON – JavaScript Object Notation is a syntax for storing and exchanging data (just like XML). It is currently becoming the most popular data format out there. XML – Predominantly used by Microsoft systems, it used to be the most popular data format CSV – is data formatted by commas; for example Excel data

Server (or Server-side)




The application code is usually stored on the server. The clients make requests to the servers. The servers then respond to those requests after gathering the requested information.

Client (or Client-side)




Each user of an application is called a client. Clients can be computers, mobile devices, tablets etc. Usually, multiple clients are interacting with the same app stored on a server.